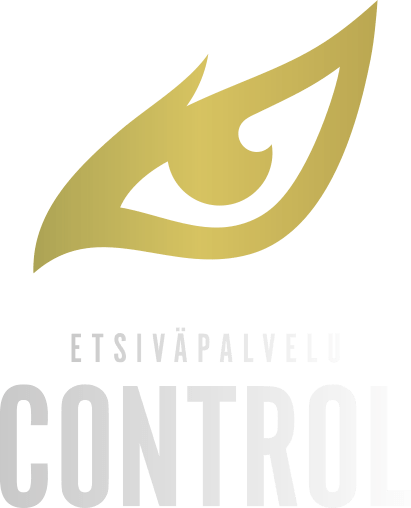 Reliable and experienced detective agency – hire a private investigator
Detective service Control offers modern and reliable services for businesses as well as private individuals. We have versatile experience from private investigators work. Our registered office is in Tampere and we have other branches in Helsinki, Turku and Jyväskylä. Our operating area is global and reaches abroad if needed. We work together with finance companies and law firms as well. Our team is made up of female and male investigators.
Do not hesitate to contact us if there are any suspicions on your mind.

We investigate and observe
Doubts about infidelity (e.g., tracking spouse)
Dishonesty (e.g., is the person who they claim to be)
Suspicions about harassment / stalking (e.g., incident report / gathering evidence)
(Unrelated to crime)

We search and look
Evidence, witnesses (e.g., collecting signatures)
Missing person (e.g., a family member or a friend)
Securing property and claims (e.g., finance companies retrieval orders)
(Unrelated to crime)

We serve with trust
We treat our customers with respect and complete trust
We value every case regardless of its scope
After every commission we report to the customer privately
Unconditional obligation of confidentiality remains after commission has ended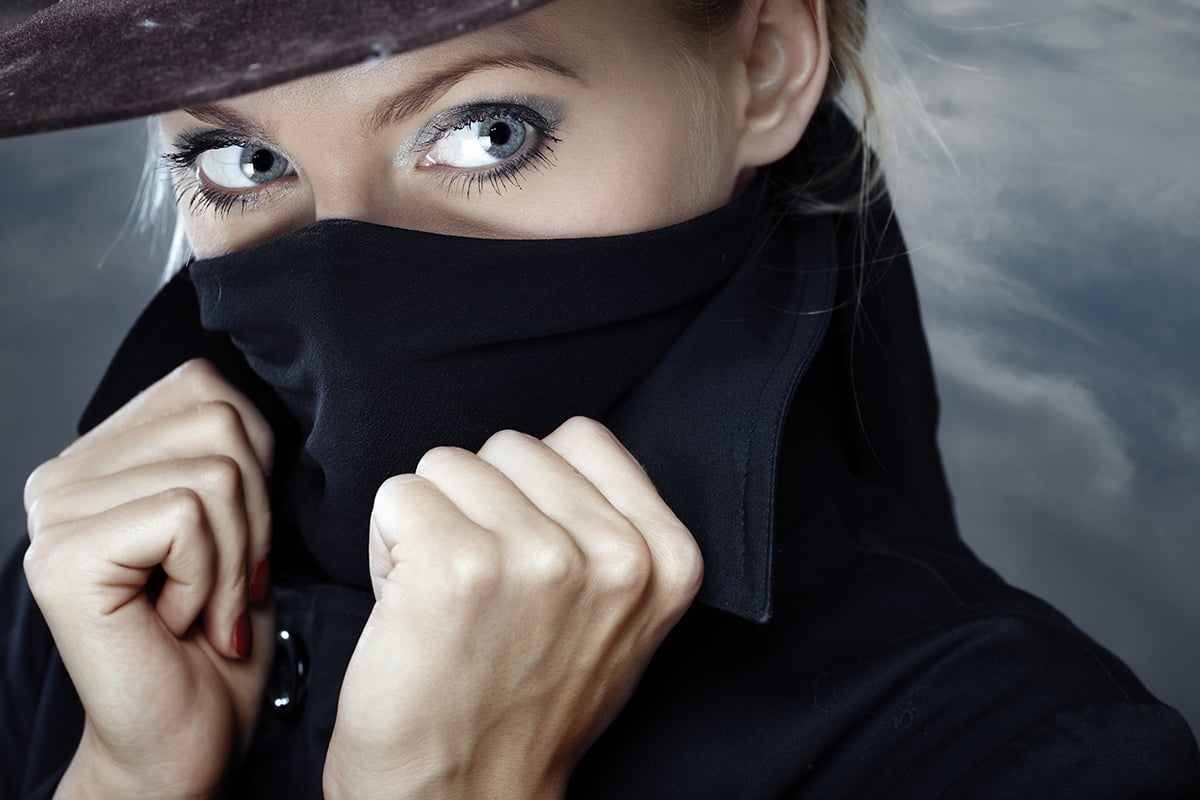 Hourly rate 60 € / investigator
Service prices include value added tax. Travel and accommodation expenses are added to the price if needed. Price for longer-lasting commissions is negotiable.
We do not charge for contacts and phone calls.
Price of the service depends on commission and its scope. If the amount of work can be estimated with sufficient accuracy, the cost for commission is agreed with maximum or fixed price. Minimum charge is four hours. In addition to the commission client pays an advance payment, which is refunded in the final invoice. Client receives a final report after the invoice is paid. Time spent in
travelling is charged separately if there is no agreement stating otherwise. Initial assessment is free of charge, only the time spent on investigating and searching is charged.
Appearance
When speaking of a private investigator, we often think about a character in a trench coat and wide brimmed hat smoking a cigar in dark alleys. Private investigators blend into the crowd without the legendary Sherlock Holmes styled clothing.
Private investigator as your help
Detective agency can help you solve sensitive problems with a discreet manner and absolute trust. Private investigators collect information and evidence which offer you a peace of mind or they can help you decide a course of action for the future.
Tireless work
To minimize unnecessary work, observation is timed for those moments when potential cheating is likely to happen. For example, the person under observation might have informed to be working late or scheduled a sudden business trip.
About 80 percent of those doubts turn out to be true. When client's suspicions become reality and cheating is revealed, it is completely normal for the reaction to range from a feeling of anger to depression. Spare your mental health and dignity. Let the private investigators do the hard work and figure out the truthfulness of your doubts.
Hiring a private investigator
Businesses and private individuals hire detectives to gain more information for different purposes. Companies usually investigate dishonesty and wastage. Service and sales sector's businesses can check if their employee works for a rival company. We work together with law firms regarding wills and summonses.
Variable commissions
Most popular commissions from private individuals are doubts of infidelity or searches for missing person. Hiring a private investigator is a part of today's world and for many who have suspicions regarding unfaithfulness this can be the only option.
Detective agency also investigates different malicious damage such as vandalism. For example, fights between neighbors can lead into acts of vandalism to real estate. This is when investigator collects evidence related to the issue. Damaging someone's property can be caused by plot dispute or escalated separation situations.
Contact Us
Fill in this form and we will get back to you. We also operate on short notice. If you have not received an answer within 24 hours, send us an email or contact us via phone call.